New News!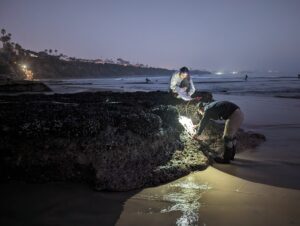 We're now surveying during afternoon and evening low tides, so the head lamps are out! Here are undergraduate researchers Soffia Ramsey and Kyle Suen surveying at our Swami's site on the south end of Encinitas, near San Diego.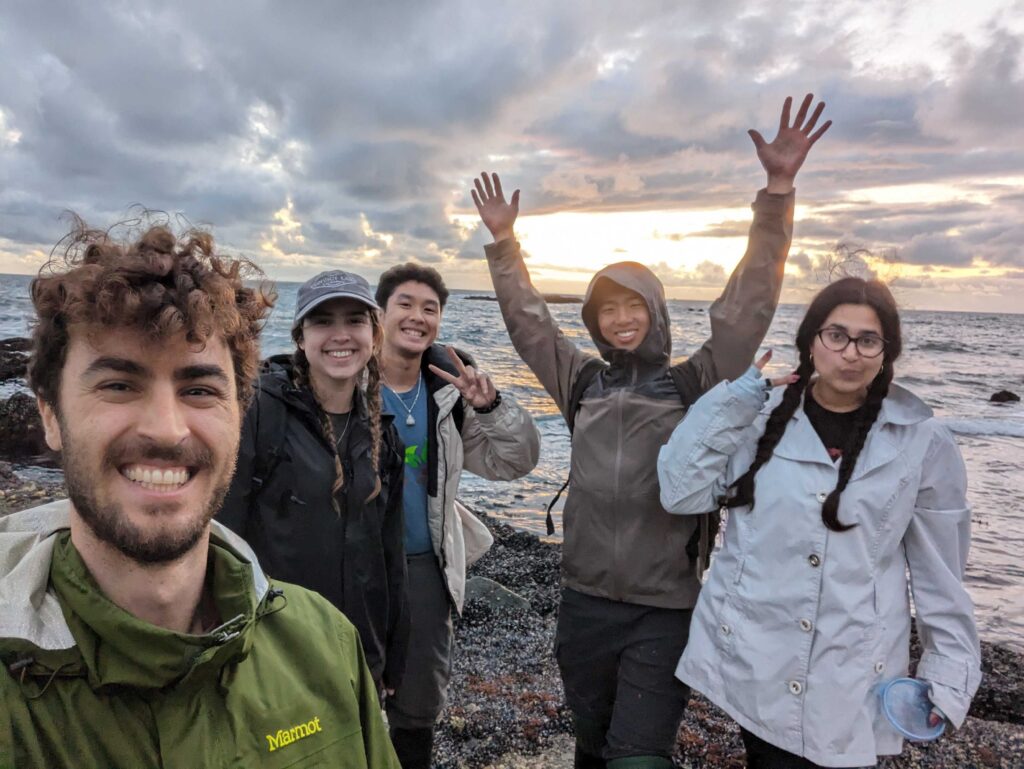 Fall 2023 field surveys are underway at 11 coastal sites in Southern California! This will complete our survey data set supported by a grant from the National Science Foundation (2021-4) which includes surveys at 23 sites from Northern California south to Baja California, Mexico. Pictured are fall 2023 lab members (left to right): Ph.D. candidate Ryan Beshai, undergraduate researchers Soffia Ramsey, Edward Nguyen, and Kyle Suen, and lab research assistant, Safa Sherzai.
News between "new" and "old" (2016-2023) can be found at the site previously known as Twitter under @CascadeJBS, #RangeShiftNSF and #SitkaNSF.
Old News….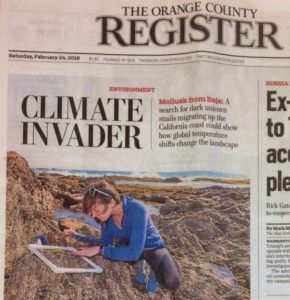 Orange County Register (cover article). "A hunt for the invasive dark unicorn snail shows UCI students how climate change is altering Crystal Cove tide pools". 23 February 2018.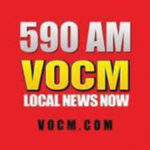 Interview with VOCM Nightline. Live Talk Radio with host Jonathan Richler. Aired 30 August 2016.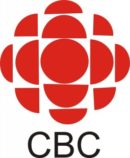 Interview with Canadian Broadcasting Corporation. "Blue mussels on the decline in the Gulf of Maine". Aired 29 August 2016.

Interviews for Maine Public Radio.
"Blue mussels in decline in Gulf of Maine". Aired 29 August 2016.
"While Maine mussel fishermen struggle, farmers 'continue to grow'". Aired 20 Feb. 2015. (Sorte comments starting at 3:28)

Interview for KCAW Public Radio Sitka Nature Program, Sitka, AK. Aired 20 July 2014. (program starts at approx. 00:40)
Interview for KCAW Public Radio, Sitka, AK. "Science and tide pools". Aired live 09 July 2014.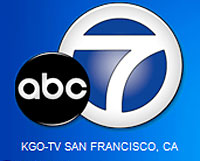 News broadcast on ABC Ch. 7 (KGO-TV) San Francisco, CA featuring an interview with Sorte's thesis advisor about her dissertation work. "Invasive species impact NorCal's marine life". Aired 27 Sept. 2010.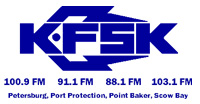 Interview for KFSK Public Radio, Petersburg, AK. "Researcher calls for attention to invasive marine species". Aired 28 June 2010.