Interview for Maine Public Radio. "While Maine mussel fishermen struggle, farmers 'continue to grow'". Aired 20 Feb. 2015. (Sorte comments starting at 3:28)
Interview for

KCAW Public Radio Sitka Nature Program, Sitka, AK. Aired 20 July 2014. (program starts at approx. 00:40)
Interview for KCAW Public Radio, Sitka, AK. "Science and tide pools". Aired live 09 July 2014.
News broadc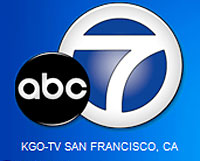 ast on ABC Ch. 7 (KGO-TV) San Francisco, CA featuring an interview with Sorte's thesis advisor about her dissertation work. "Invasive species impact NorCal's marine life". Aired 27 Sept. 2010.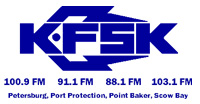 Interview for KFSK Public Radio, Petersburg, AK. "Researcher calls for attention to invasive marine species". Aired 28 June 2010.